CDU's Family Liaison Office Distributes School Supplies to Children of Murder Victim
Posted on September 22, 2017
by
RBPF Public Affairs and Communications Office
---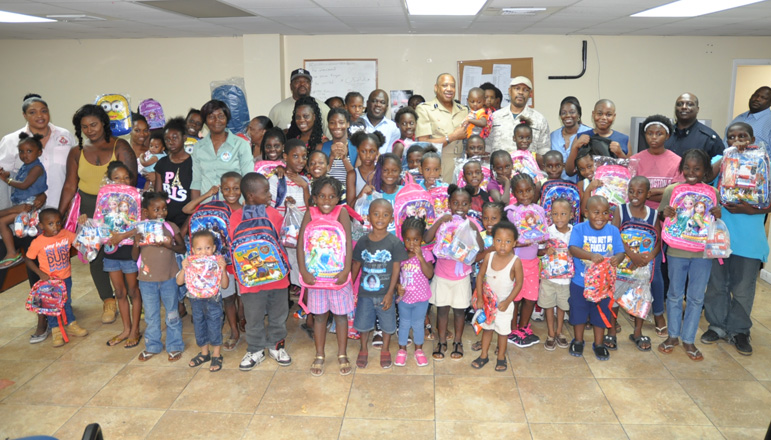 Backpacks filled with school supplies and lunch items were distributed to over one hundred (100) children on Friday 01st September, 2017 at the Central Detective Unit, Thompson Boulevard.

The initiative was implemented and coordinated by Central Detective Unit's (CDU's) Family Liaison Office (FLO), lead by Superintendent of Police Chrislyn Skippings and Corporal #2037 Theresa Young.

Assistant Commissioner of Police Mr. Clayton Fernander; Director of Crime along with Chief Superintendent of Police Solomon Cash; officer in charge of the Central Detective Unit presented the stuffed backpacks to the children accompanied by their guardians.

The recipients were children of murdered victims as well as children from the community needing assistance.

---
SEE RECENT NEWS